Our Services
We offer comprehensive professional consulting and resource services

Information Technology Services
---
At AKS, we remain busy with IT innovations and latest business trends to help our client organizations leverage leading edge technologies for business improvement and maximizing returns on their IT expenses (ROI).




We strongly believe that our work in not accomplished until we deliver the solution that makes our client happy. We formulate enterprise-wide strategies, design, develop and implement projects faster using our established framework and onsite – offshore model. Our strength lies in our determination to excel and our out of the box thinking to deliver the most challenging solution.




Our Pune development center delivers significant benefits, business optimization, better return on investment (ROI) through leading edge technical solutions to some of the most respected US companies.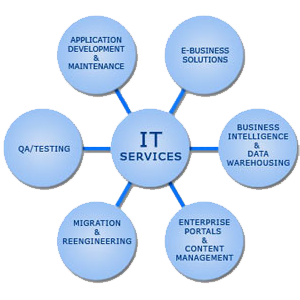 Staffing and Services
---
Focus on your core competencies while we take care of your staffing needs.

AKS provides a comprehensive array of staffing and consulting services that are custom tailored to meet the unique needs of our clients. Whether a company requires highly specialized individuals or entire project teams, we have the expertise to deliver results that exceed expectations. All personnel that we provide are carefully screened to ensure they are an exact technical and personal fit. We understand that building great companies requires exceptional talent. Therefore, as a strategic partner, we search far and wide for only the best talent for an organization.




Our Team

Everyone in our team has IT background and business knowledge to handle staffing needs across different industries. We believe that right industry exposure and experience along with technical expertise is essential in understanding our clients' varied needs and our candidates' skills and interests.




Services

AKS provides high-quality IT & non-IT professional for contract, contract-to-hire, and direct placement positions throughout the United States. We also have customized solutions and flexible delivery model for every staffing need like Recruitment Process Outsourcing (RPO) model to simple hire an e-Recruiter.
TALENT Acquisition
---
AKS Talent Acquisition Services are designed to help you identify, engage & recruit top talent, accelerate their on-boarding & fast track them to productivity. Our RPO services are targeted for strategic on-going talent pipeline sourcing requirements.
AKS Search Services
---
• Hire Top Talent and not just the Top Available Talent
• Leverage Social Media Channel for social recruiting
• Search strategy Co-Created to meet specific needs
• Research and Solutions oriented approach gives the edge in identifying top talent
• Deploy state-of-the-art search techniques to identify and target passive job seekers and hard to find top talent
• AKS Assessment focuses on Competencies, Behaviors, Experiences and Learnability.
• Facilitate Diversity Hiring
Business Process Outsourcing
---
In this day and age outsourcing is no longer limited to IT only. The opportunity to outsource other functions that are repetitive in nature has never been more compelling. It is important that companies recognize this and bring similar gains to all aspects of business.




In order to be successful, executives need to be able to deal with numerous challenges in this dynamic environment, balance cost cutting with mitigating risks while driving higher returns on their investments.




At AKS our key focus is on operational excellence, dedicated compliance and knowledge transfer methodologies. Our enormous emphasis on continuous process improvement, quality control and passion for excellence has helped us win the trust of our clients. Comprehensive monitoring, client feedback and process re-engineering help us track and measure our performance consistently.
Transition Framework
---
Our Process Transition Framework

Our collaborative transition framework involves equal participation from both sides based on clearly articulated levels.




Our Approach

• Proven, flexible delivery framework to ensure seamless migration and minimal disruption
• Use of quality guidelines and approach
• Identification of productivity improvement areas and reengineering opportunities
• Milestone-driven, backed by client reviews and sign-offs throughout
• Walk with you like your shadow(अक्स)" philosophy




Framework

1. Transition planning and understanding existing processes and technology requirements
2. Select core-team and document process and reporting protocol
3. Set up offshore team and test operational readiness
4. Run parallel operations for a defined period with partial workload
5. Validate quality and agreed service levels 6. Final roll-out
Non-IT Industries
---
Auto Ancilliaries

Industrial Products/Heavy Machinaries

Infrastructure Construction

Project Companies

Power Sector

Architecture/Interior Design

Chemicals/PetroChemical/Plastic/Rubber

Construction/Engineering/Cement/Metals

Electricals/Switchgears

Export/Import

FMCG/Foods/Beverage

Oil and Gas/Power/Infrastructure/Energy

Semi CondUctors/Electronics

Steel

Tyres

Water Treatment/Waste Management